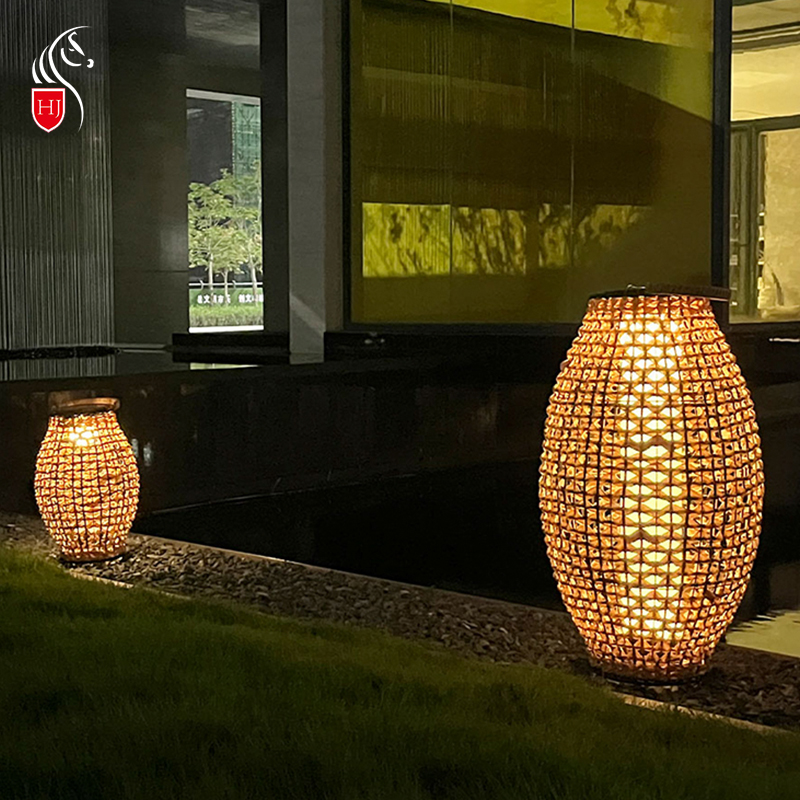 Rattan Garden Solar Lights Custom
√  Custom size, shape, color
 √  Minimum order quantity: 100 pieces
 √  Different styles available
 √  Customizable brand logos on solar Rattan lights
 √  One-stop transportation scheme, available within 15-20day
Custom Rattan Solar Light Gallery
Four Steps to Customizing Rattan Solar Lights
If you have any ideas about rattan solar lamps, we can help you achieve them to meet your need to illuminate your garden or courtyard.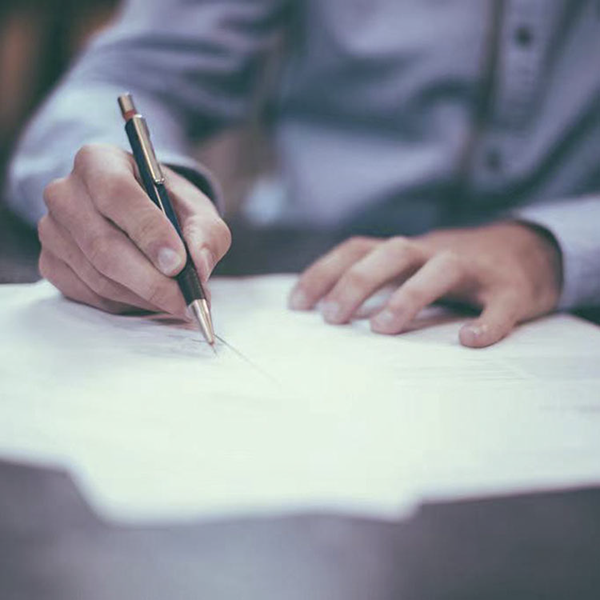 Step 1:Obtain your customized requirements
Our professional designer team will tailor a specific implementation plan based on your customized needs in the first time.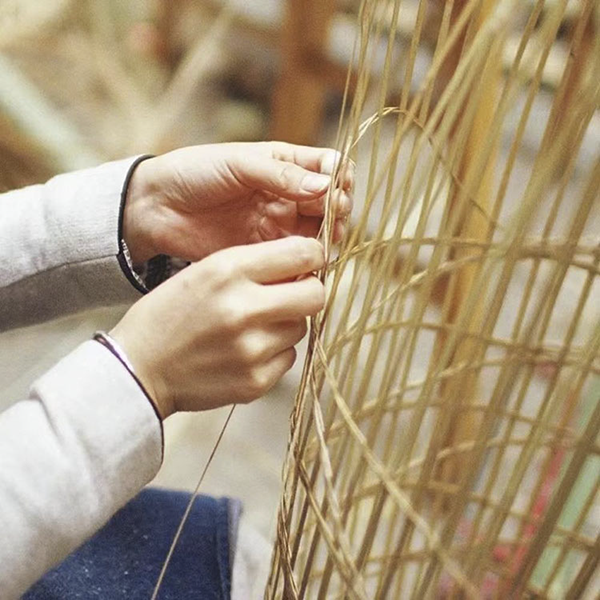 Step 2: Prototyping
According to the requirements, conduct sample production and quality testing for your customized products. Please check and provide comments after receiving the physical samples.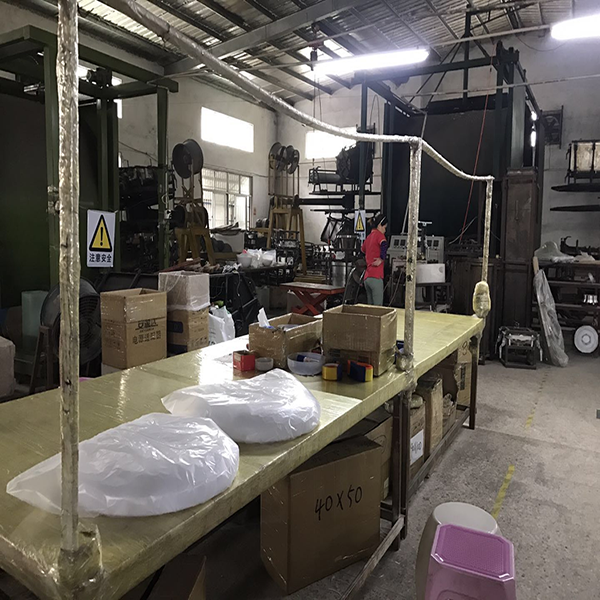 Step 3: Bulk Production
Mass production will start after approving the prototype and getting the deposit, Normally will take 15 to 20 working days depending on the order quantity and complexity of the project.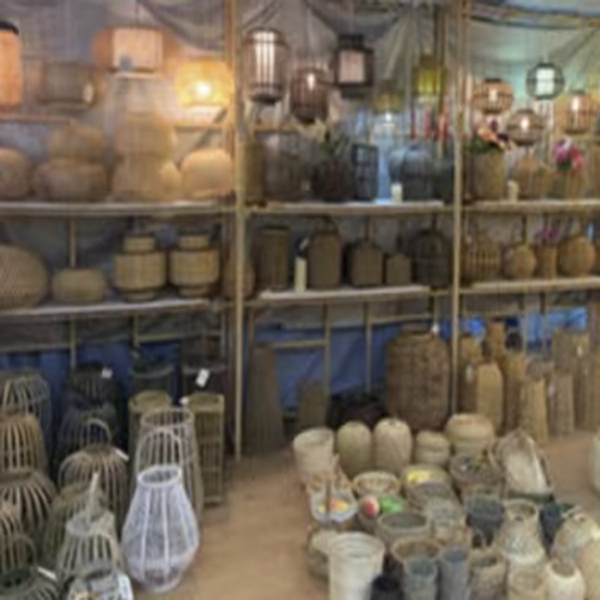 Step4:Get QC Report, Approval Shipping
Each rattan solar lamp will undergo a comprehensive inspection before shipment, and you will receive our QC report to review each detail. We will ship after obtaining your approval.
Rattan Garden Solar Lights Video Collection
Huajun To Meet Your Solar Energy Rattan Light Needs
Huajun process products factory is located in Huizhou City, Huiyang District Zhen Long.
Hua Jun focuses on solar rattan lighting for 17 years. Electronic products are imported from Taiwan. All products have passed the authoritative CE, RoHS, UL, SCS, FCC, BSCI EU factory certification.
Our product design is easy to produce, the parameter adjustment is flexible and reliable. Can meet the customer's various parameter requirements, at the same time can be planned to shorten the delivery time of small and medium-sized orders.
Each product has a strict set of standard control procedures and specifications. From technical research, design, trial production, verification, quality testing, material selection, trial production to mass production, each batch of products are 100% verified by QC before leaving the factory.
In addition, we provide OEM and ODM services to well-known brands in 38 countries around the world.
1. CE, RoHS, UL, SC, FCC, BSCI certified garden lamp manufacturers.
2.17 years of experience in cross-border trade.
3. We provide OEM/ODM services.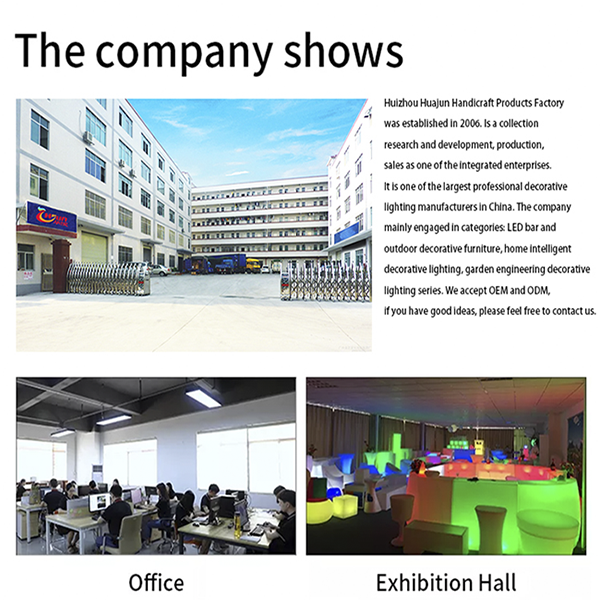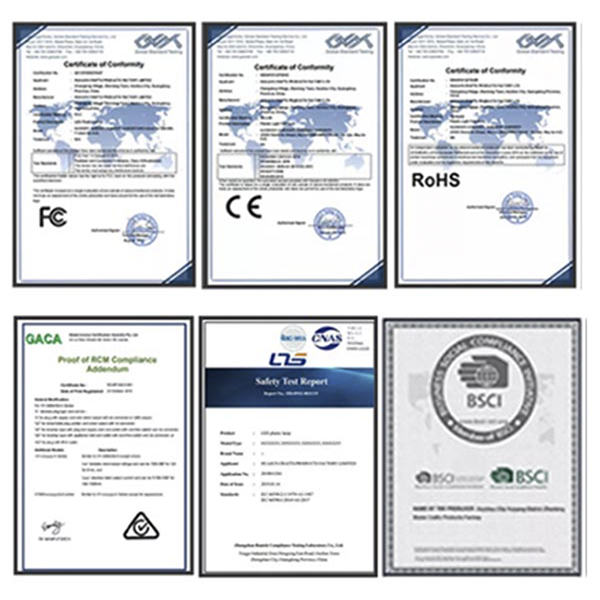 Five Reasons to Choose Solar Rattan Lights
Rattan solar lights are becoming increasingly popular due to their beautiful and artistic designs. These lights not only enhance the beauty of your garden or outdoor space, but they are also waterproof, making them a perfect choice for outdoor use.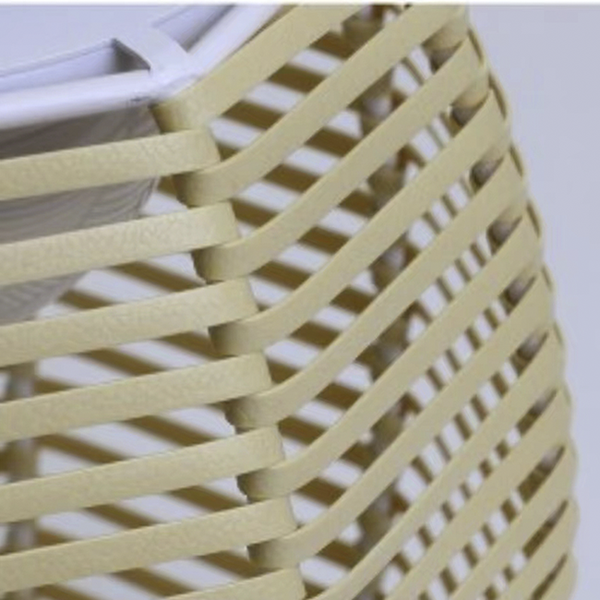 1.Hand-made rattan weaving
Rattan solar lamps are known for their unique and aesthetically pleasing designs. The rattan material makes these lights look natural, and the intricate weaving creates a beautiful pattern of light when illuminated.
This kind of solar rattan lamp is rich in aesthetics, and its artistry is shaped by its ingenuity. The weaving of vines infuses the integration of nature and modernity. While these lights are suitable for primary lighting purposes, they will also add aesthetic appeal to your home or garden.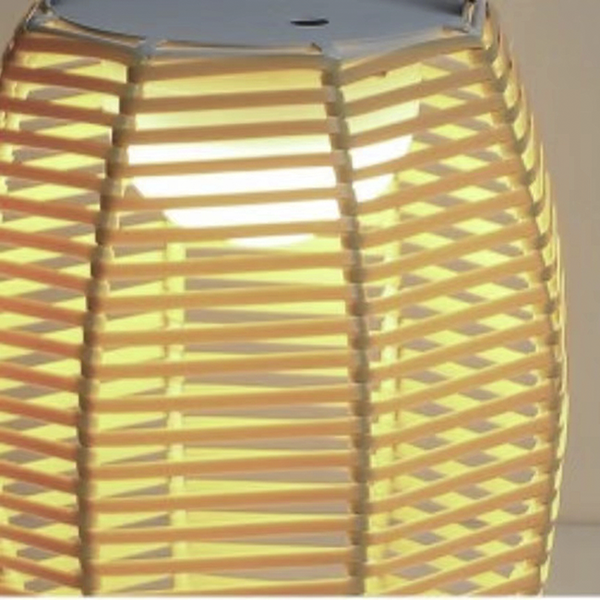 2.Light transmission and durability
The lamp body placed inside the rattan lamp is made of PE material imported from Thailand, with very high light transmittance. At the same time, the light from this material spreads very evenly.
Second, rattan solar lamps are designed to withstand harsh weather conditions, making them ideal for outdoor use. Rattan material is light, but strong, and does not rust or corrode over time like other materials.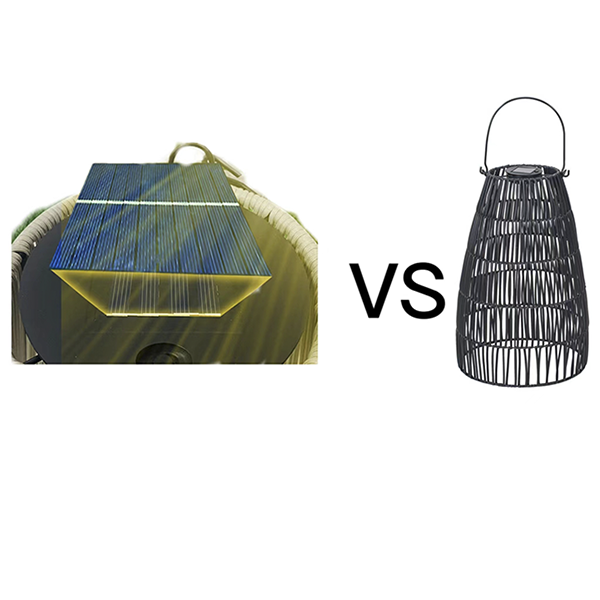 3. Ultra-long endurance smart sensor solar chip
One of the most significant advantages of iron solar lamps is the smart sensor solar chip. These chips can sense changes in ambient light levels and automatically turn on the lights when it gets dark. The solar panel area of the rattan lamp produced by Hua Jun is larger than other rattan lamps. At the same time, polysilicon solar panels mounted on solar iron lamps have excellent endurance. Charge it for 1 day, and it can keep the light on for 3 days.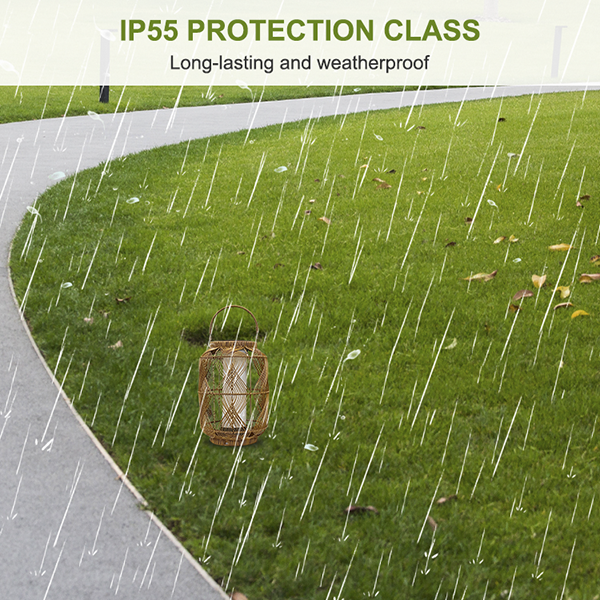 4. Waterproof and fireproof
The Rattan material solar lamp is designed to withstand severe weather conditions. They are waterproof to IP55 and can be used in rainy or wet weather. In addition, they are fireproof, so you can be sure that your lights won't catch fire.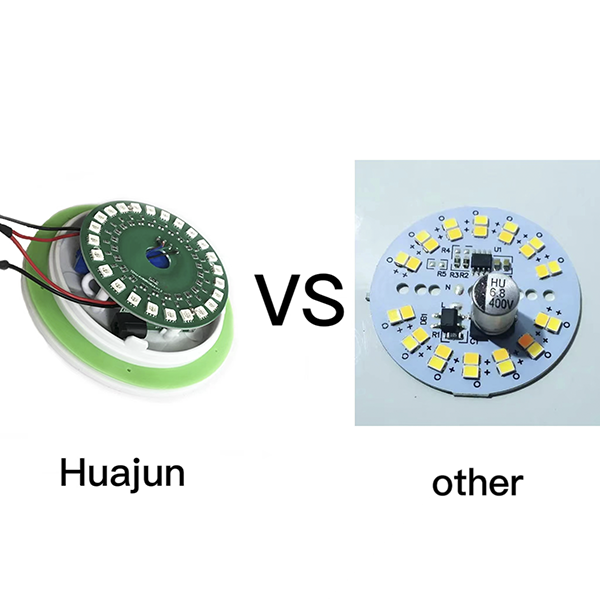 5. Using Taiwan wafer chips
The bead of Huajun solar energy Rattan lamp adopts Taiwan's wafer chip brand. This chip has the function of water resistance, high temperature resistance, and aging resistance. At the same time, the service life of the RGB5050 lamp beads reaches 80000H. Let you buy at ease and use at ease.
Customized solar rattan lamp to meet personalized needs
1. Style customization
In addition to the existing solar rattan lamp styles, our factory also supports customized services. Based on customer needs and preferences, we offer a variety of styles and designs to meet your personalized needs.
2. Color selection
Provide a variety of lamp housing color options to make your courtyard lighting more colorful.
Provide multiple lighting color options, LED warm white or cold white light effects, and RGB 16 color light effects can be customized
3. Size customization
Adjust the bracket size flexibly according to the size and layout of the courtyard space to ensure the best lighting effect.
If you have any ideas about the size of the lighting fixtures, please contact us to provide you with a solution. According to the ratio, we have professional engineers to design unique lamp sizes for you.
In our online store, every customer will receive high-quality, long-lasting, and affordable products when purchasing solar lighting fixtures. We have a professional after-sales service team dedicated to providing customers with the highest quality and most useful after-sales service to ensure your satisfaction.
Firstly, if the product you purchased is damaged during transportation, please contact us immediately. We will request photos and detailed information from you for timely processing of damage reports and quick resolution. If the issue causes the product to be unusable, we will promptly replace the product in accordance with our return policy to avoid situations where you are unable to use the product.
Secondly, if you encounter any problems using our products, please feel free to contact our customer service department at any time. Our professional technicians will answer your questions and solve them as soon as possible. If the problem cannot be resolved in a timely manner, we can also provide product repair services to ensure the stable operation of your equipment.
In addition, customers can also enjoy the following after-sales services:
1. Wrong type or specification
If you purchase the wrong product or have incorrect specifications, we will provide you with a return or replacement service.
2. Product quality issue
If you find obvious manufacturing defects when using the product, you can contact the customer service department, and we will provide you with a refund or replacement service based on the product quality issue.
3. High quality warranty period
Our solar lamps have a certain warranty period, which means that if you have any problems during the warranty period, we will provide you with free repair or replacement services.
Our after-sales service commitment is to provide high-quality after-sales service, promptly solve customer problems, ensure customer satisfaction, and continuously improve our own service level. We always stand from the perspective of our customers and provide them with the best after-sales service experience, allowing them to purchase our products with greater confidence and satisfaction.
Rattan garden solar lights are outdoor lights that are designed to look like traditional garden lights, but use solar power to operate. They are typically made from synthetic rattan, which is a durable and weather-resistant material.
They work by using a small solar panel to charge a rechargeable battery during the day. As the sun goes down, the battery powers the LED lights to provide illumination throughout the night.
The lifespan of rattan garden solar lights can vary depending on the quality of the product and how well it is maintained. In general, they can last anywhere from 2-5 years.
Technically, they can be used indoors as long as there is access to sunlight. However, they are primarily designed for outdoor use and may not provide enough lighting for indoor spaces.
Most models of rattan garden solar lights are designed to be water-resistant or waterproof, which makes them ideal for use in all kinds of outdoor weather conditions.
Installation procedures can vary depending on the model, but most rattan garden solar lights are designed to be easy to install without any wiring or complicated electrical work. Simply position the lights where you want them and insert the poles into the ground.
They can still be used in winter, but they may not receive enough sunlight to fully charge the battery during shorter days. In colder climates, it may be necessary to remove and store them indoors during the winter months.
Many manufacturers offer warranties on their rattan garden solar lights that can range from 1-3 years, depending on the product.
The brightness of a rattan garden solar light depends on the number of LED lights and the quality of the product. Most models provide a soft ambient glow rather than a bright, focused light.
Most models of rattan garden solar lights do not have an on/off switch, as they are designed to turn on automatically when it gets dark. However, some models may come with a manual on/off switch or a remote control.