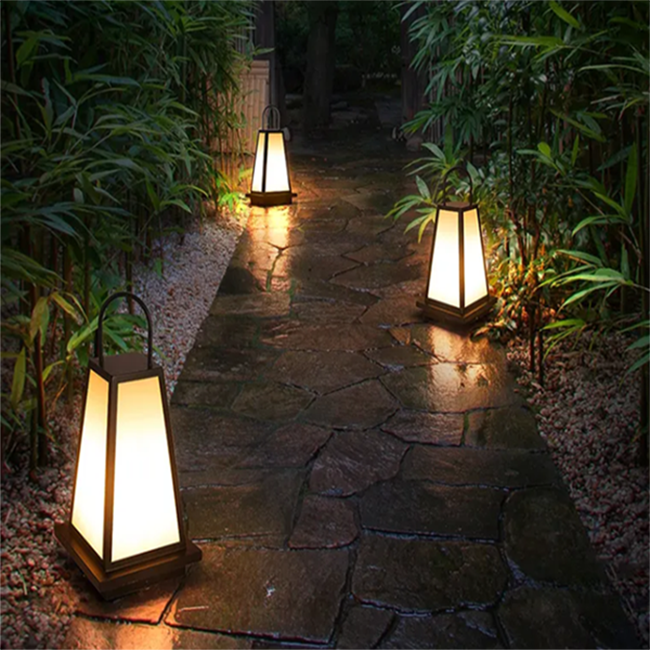 √ Custom size, shape, color
 √ Minimum order quantity: 100 pieces
 √ Strict quality assurance before shipment to reassure customers
 √ Regular factory, 2-year warranty, worry-free after-sales service
 √ One stop transportation scheme, which can be delivered within 15-20 days
Custom Courtyard Lights Gallery
Have you encountered these difficult issues while purchasing garden lights?
1. Unsaving lighting and wasting time
2. The materials are shoddy and the quality of lamps is poor
3. The price is unreasonable and the price does not match the goods
4. Poor waterproof effect and easy short circuit of lamps
5. Poor UV protection and fast aging and weathering
Courtyard Lamp Video Display
Huajun Meets Your Needs For High-Quality Courtyard Lights
Huajun Crafts Co., Ltd. is a professional Courtyard Lights manufacturer with 17 years of cross-border trade experience.Participate in numerous exhibitions, display and promote products.
Our extensive industry experience has enabled us to export our products to 36 countries, making us one of the most reliable Courtyard Lights manufacturers in the world.
In our factory, we provide customized products with innovative design styles that have been perfected for many years. We have designed and produced over 100 different types of Courtyard Lights, and our products have passed CE, ROHS,CQC,GS,UL,LVD,FCC and other certifications. Each product is carefully crafted to ensure its durability.
Finally, we invite you to choose Huajun as your preferred Courtyard Lights  manufacturer. We are committed to ensuring that every customer is satisfied with their purchase and will enjoy the beauty of our Courtyard Lights for many years to come.
Four Steps to Customizing Courtyard Lights
If you have any ideas about Courtyard Lights, we can help you achieve them to meet your need to illuminate your garden or courtyard.
Step 1:Obtain your customized requirements
Our professional designer team will tailor a specific implementation plan based on your customized needs in the first time.
Step 2: Prototyping
According to the requirements, conduct sample production and quality testing for your customized products. Please check and provide comments after receiving the physical samples.
Step 3: Bulk Production
Mass production will start after approving the prototype and getting the deposit, Normally will take 15 to 20 working days depending on the order quantity and complexity of the project.
Step4:Get QC Report, Approval Shipping
Each Courtyard Lights will undergo a comprehensive inspection before shipment, and you will receive our QC report to review each detail. We will ship after obtaining your approval.
Compare with other merchants
1. Different materials
Ordinary courtyard lamps are made of hardware. Huajun's courtyard lamps will be improved in their body design, using PE imported from Thailand as the raw material. More durable than hardware materials. At the same time, the lamp body made of hardware is prone to corrosion in the wind and sun. The PE material has a good waterproof and sunscreen effect, which makes it more durable and has a longer service life.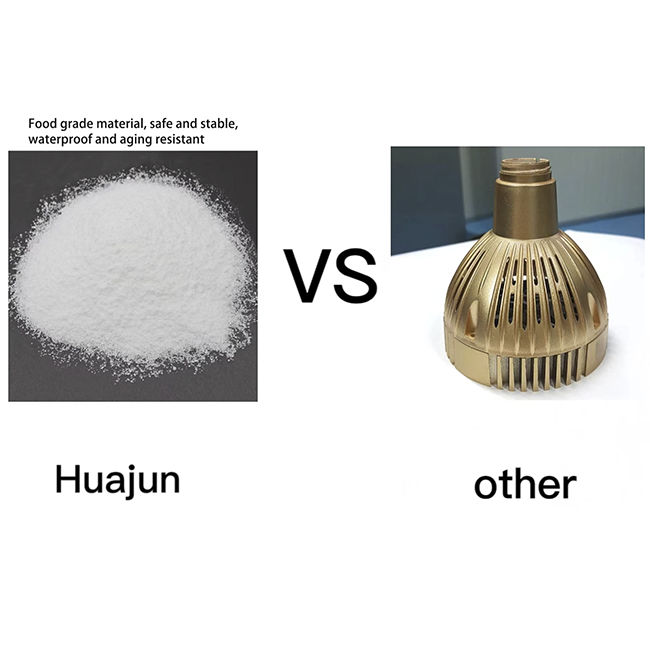 2. Different lamp panel configurations
At the beginning of the design of ordinary courtyard lamps, the number of lamp beads will be increased in pursuit of lighting effects, which will lead to unnecessary waste of power.
Huajun selects Taiwan wafer chips on the LED panel, which can achieve the desired lighting effect even if the number of lamp beads is small.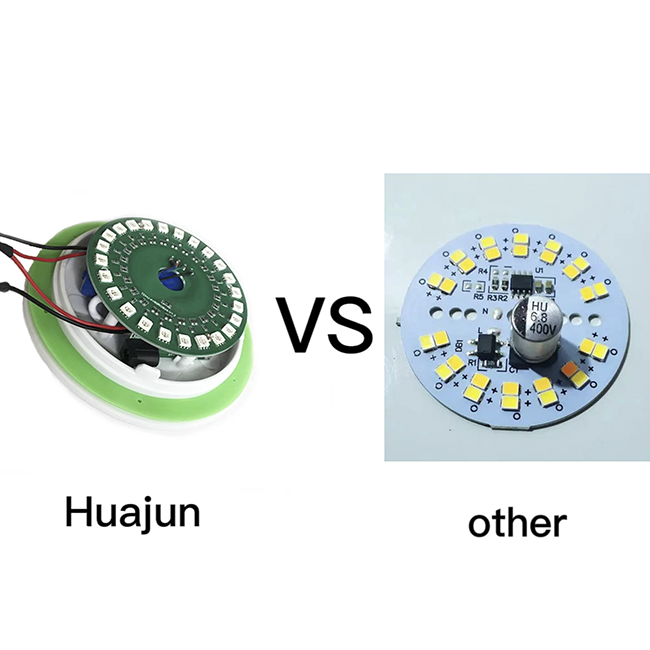 3. Remote control
Huajun's courtyard lamp is equipped with a 24 button remote control for each lamp, allowing for color conversion within a certain range. More convenient and fast.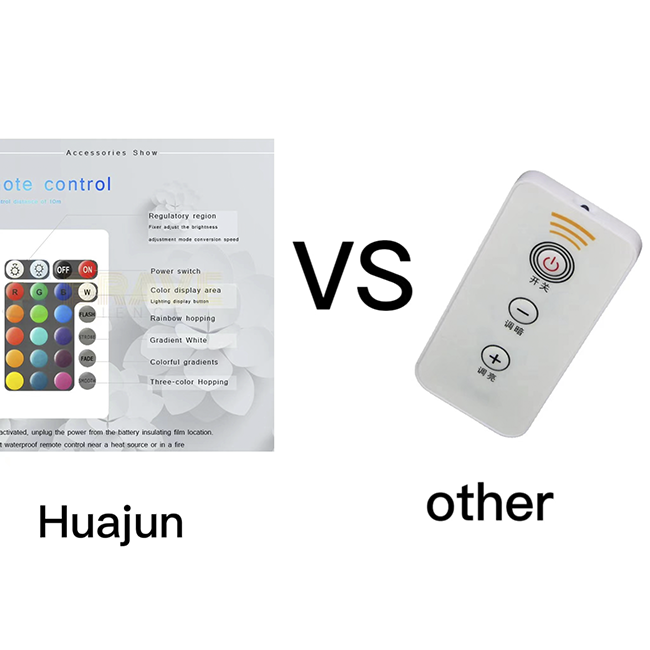 4. Built-in RGB, which can display 16 color changes. Compared to other ordinary courtyard lamps, Huajun lamps also have the function of dazzling colors. Beauty and fashion can evoke a sense of comfort. All lighting for decoration and lighting as one, dazzling color lighting, unique design! With a lamp, the family becomes warm from now on!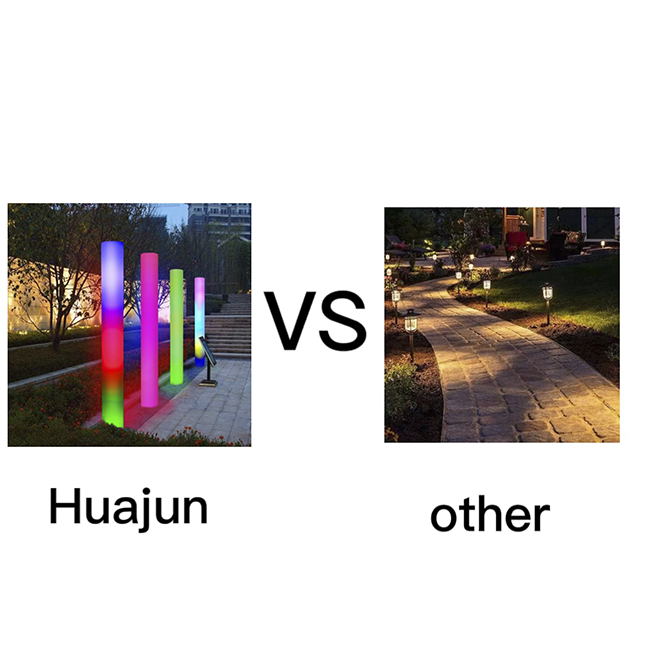 Advantages of Huajun Courtyard Lights
Not only are they stylish, they also provide energy saving and environmental protection benefits that can significantly reduce energy costs and carbon emissions. Courtyard Lights offer several advantages over other garden lighting options, including:
1. Waterproof and fireproof
The Courtyard Lights is designed to withstand severe weather conditions. They are waterproof to IP65 and can be used in rainy or wet weather. In addition, they are fireproof, so you can be sure that your lights won't catch fire.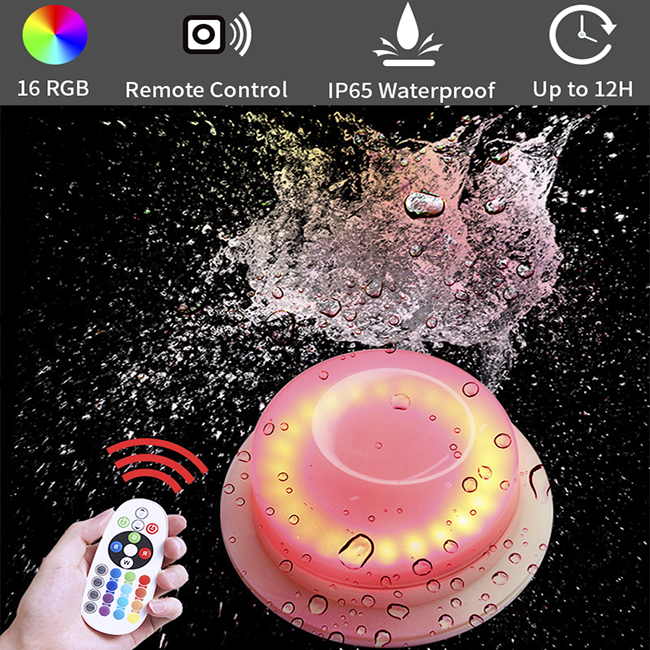 2. Material stability
The Courtyard Lights can withstand high temperatures. After testing, our Courtyard Lights can be used at - 40 ℃ - 110 ℃ and above. Therefore, you don't need to worry that your lights will melt or fade due to the heat. At the same time, PE raw materials imported from Thailand have a service life of over 15 years and high use value.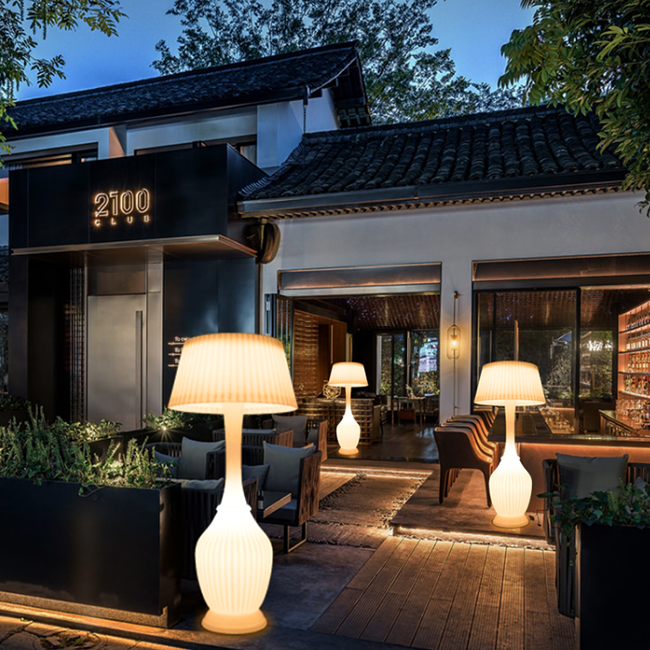 3. Using Taiwan wafer chips
The bead of Huajun Courtyard Lights adopts Taiwan's wafer chip brand. This chip has the function of water resistance, high temperature resistance, and aging resistance. At the same time, the service life of the RGB5050 lamp beads reaches 80000H. Let you buy at ease and use at ease.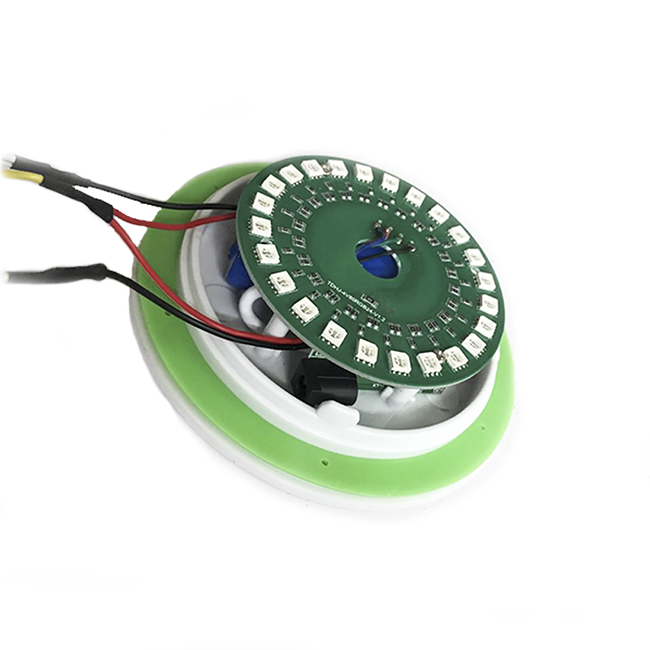 4. Intelligent sensor solar chip with super endurance
One of the most significant benefits of Courtyard Lights is the smart sensor solar chip. These chips can sense changes in ambient light levels and automatically turn on the lights when it gets dark. At the same time, the polysilicon solar panel installed on the Courtyard Lights has an excellent endurance. When charging for 1 day, the light can be continuously on for 3 days.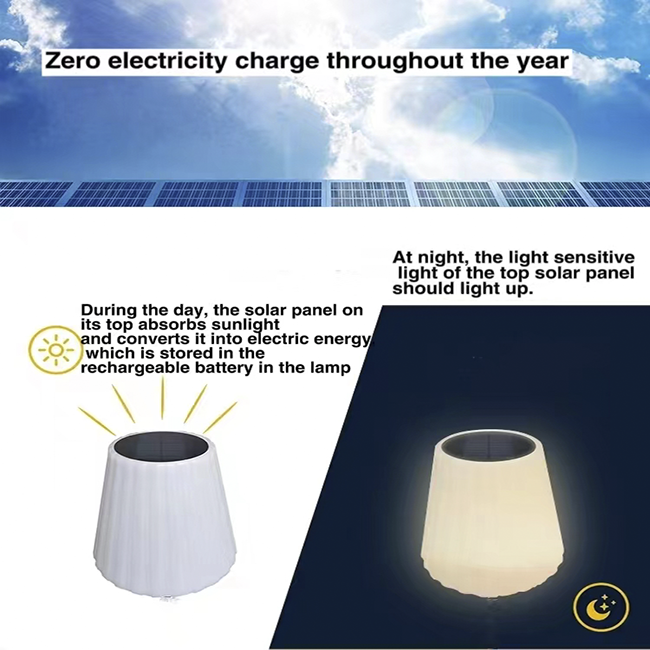 courtyard  lights are outdoor lighting fixtures that are designed to light up pathways, gardens, and outdoor spaces.
The benefits of using courtyard lights include enhancing the appearance and safety of your outdoor space, extending your outdoor living space, and saving you money on your energy bill.
There are a variety of courtyard lights available, including solar powered lights, LED lights, spotlights, string lights, lanterns, and more.
Consider the purpose of the light, the style of your outdoor space, the brightness and color temperature needed, and the desired energy efficiency.
We are a manufacturer of lamps and lanterns. The prices of our products are wholesale prices, with preferential treatment for large quantities. We offer customers the maximum discounts and concessions.
While courtyard lights are designed for outdoor use, they can be used indoors in certain situations where a rustic or natural look is desired.
The lifespan of courtyard lights varies depending on the quality and type of light, but most last for several years.
Some courtyard lights can be dimmed so that you can adjust the brightness to suit your needs.
Regular maintenance includes cleaning the lights and replacing any burnt out bulbs.
The warranty varies depending on the manufacturer and product, but most come with a standard one-year warranty.